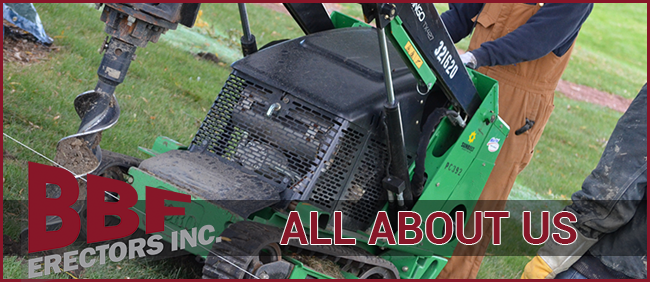 Since 1978, Built Best Fence Co., Inc. dba BBF Erectors Inc., has been providing all types and styles of both permanent and temporary fencing. BBF Erectors Inc., has grown into one of the largest Union installed industrial, commercial, and temporary fencing contractors in the area. From our early projects at Arlington Park Race Track and the MWRDGC Deep Tunnel project to more recent projects at Lincoln Park Zoo and the new United Airlines Cargo Building at O'Hare Field, our commitment to excellence has allowed the company to grow and become a recognized member of Chicago's great construction industry.
Our dedication to safety begins with OSHA Certification, training and the union sanctioned I.M.P.A.C.T. National Substance Abuse Program. We are a proud recipient of several safety awards from ASA Chicago for our ongoing efforts to maintain the highest standards of safety.
We continue to strive to meet our clients' needs while maintaining our commitment to quality, safety, and on-time completion of each and every project. We are proud to be known as one of Chicagoland's premier fence subcontractors.
---